Steel Back
B216 / B216LP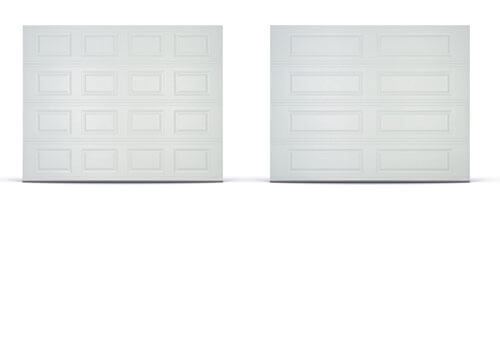 This exceptional line of garage doors incorporates a thermally-broken section design for superior weather protection. A 26-gauge exterior steel skin and 27-gauge interior steel skin filled with foamed-in-place urethane creates an extremely rigid barrier. A continuous section joint seal that impedes air infiltration additionally enhances this door. Available in eight designer colors and a diverse collection of window options, this door will add value and appeal to your home for years to come.
B283 / B283LP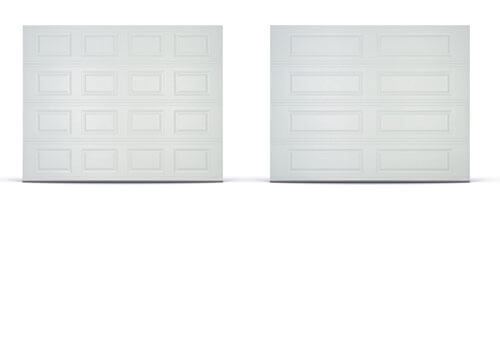 An attractive, select model engineered for durability and energy efficiency. These doors are available in eight pre-painted, easy to care for colors, with an insulated core that protects through the harshest conditions. The beauty of this door is continued on the inside with polyester coated steel protection. Designed to complement a wide variety of home styles, this model will provide many years of dependable service.
B701 / B702 / B703 / B751 / B752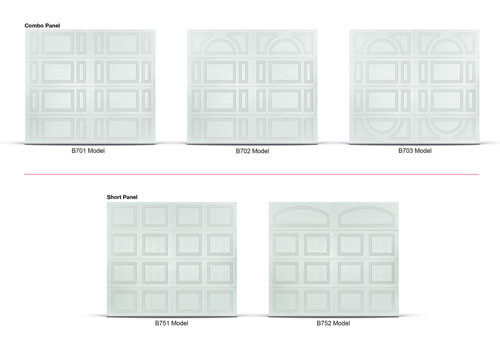 Your home reflects who you are and allows you to make the statement you choose. The largest door on your home will only add to that personalized statement. This series offers an additional way in which to do this with the high definition distinguishing look offered by this impact resistant molded fiberglass door. Created for those who choose to make a statement.